Really? Has it taken me this long to congratulate you?
oh sorry.
When Zeke was about 6-7 months I stenciled mustaches one of his onesies turned out spectacular given it was my very first freezer paper stencil.
WHAT YOU'LL NEED...
Fabric Paint
Sponge brush
Freezer paper
Scissors
Exacto knife
Fabric
Iron
HOW IT WORKS...
Step one
Pick a design you will want on a shirt pants etc.
Step two
draw it on to the matte side of the freezer paper.
Step three
With an exacto knife cut the image out
Step four
Cut a piece of the freezer paper. Size will depend on how big your image will be. This piece will be used for the back part of the fabric so the paint won't bleed through.
The iron it on to the opposite side. the side you don't want to the image to bleed though.
Step five
Iron on the freezer paper stencil. (ALMOST DONE!!)
Step six
With the sponge brush dab the paint onto the fabric. Careful. you don't want to soak the fabric with the paint, this will lead to leaks in the design.
I usually wait a few seconds before i pull of the freezer paper stencil just to make sure the fabric has soaked he paint enough.
Here are my three onesies for zeke bee.
the first chevron leaked a bunch because i wanted to make sure the image was going to be clear. This caused the paint to soak the freezer paper enough to fall apart. :(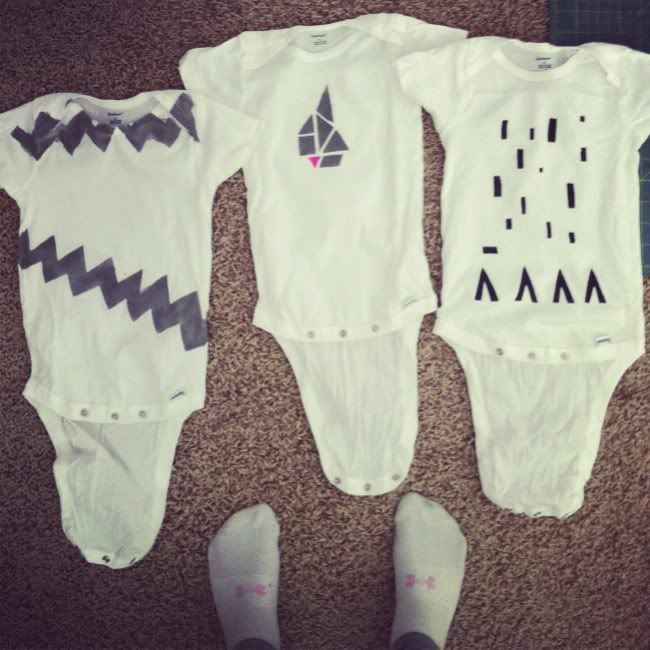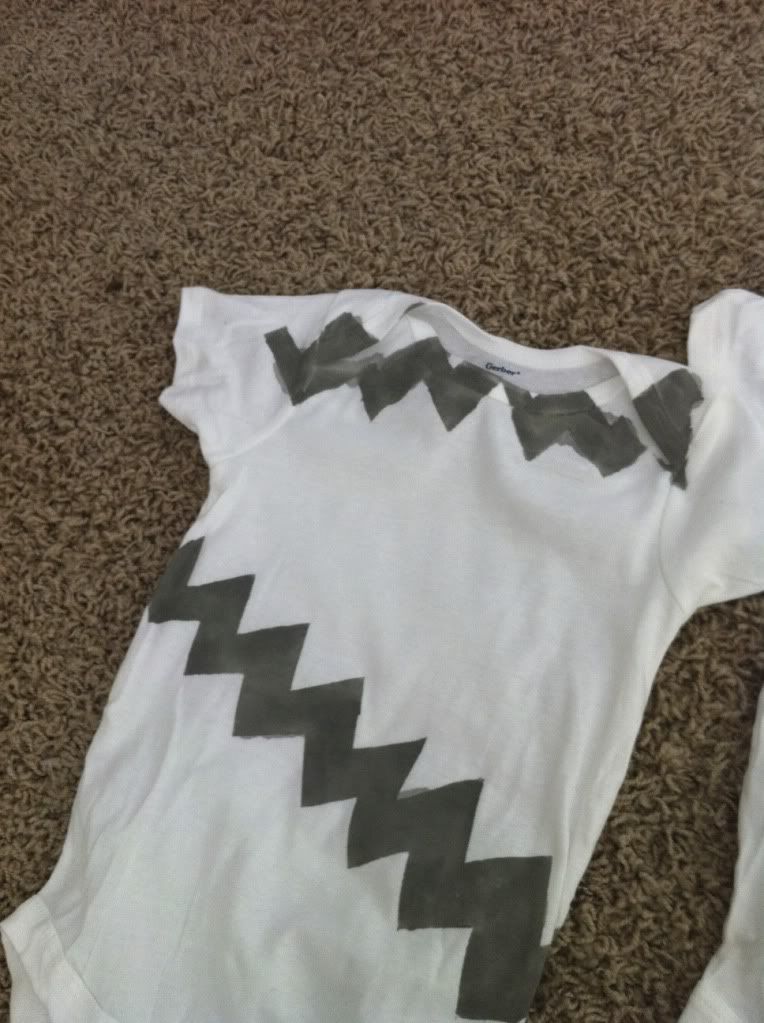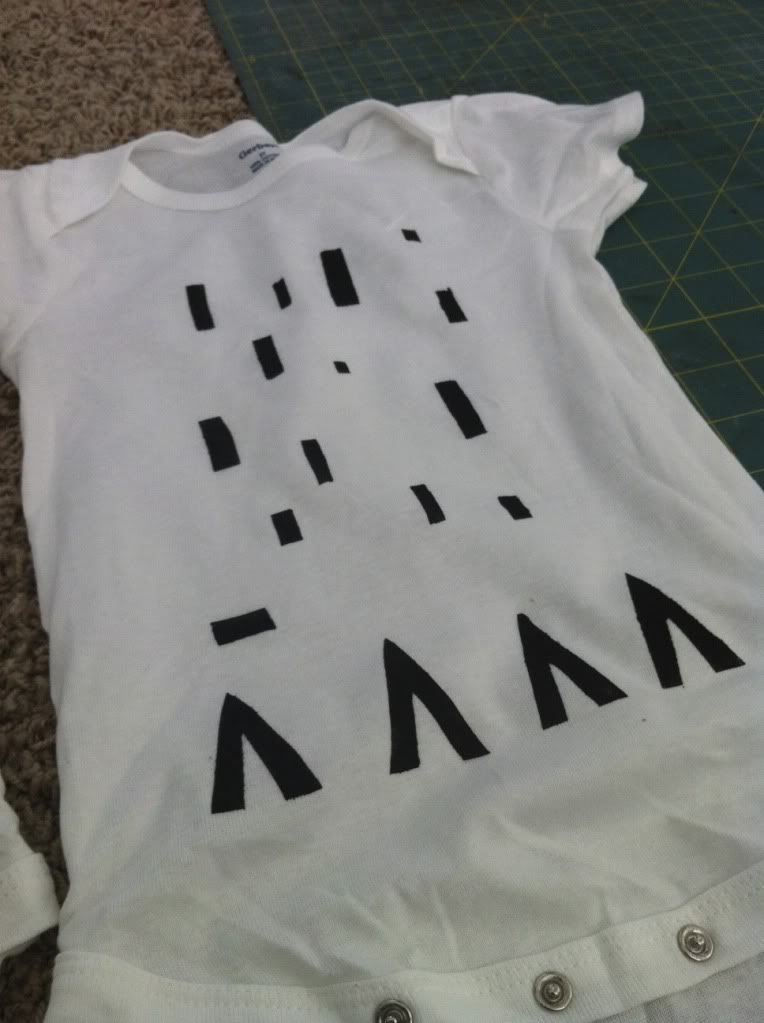 Freezer Paper Tutorial
from Say Yes To Hoboken
This is a salad I made for dinner the other day. mmm
Blueberry, Pumpkin Seeds, Pistachios, Agave Candied Walnuts, Spinach, Clove Sprouts and Olive Oil.
"Seriously Mix Everything That is in Your Fridge" salad (thats right)
Zeke is 14 MONTHS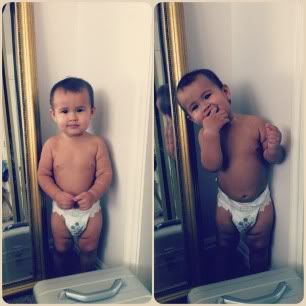 A little bit of christmas