How is your weekend?
Zeke is TEN months today! yes yes. wow. wow.
He has been making funny faces recently, like this one...
Zeke and his buddy Maddox
Energy Cookies (RAW)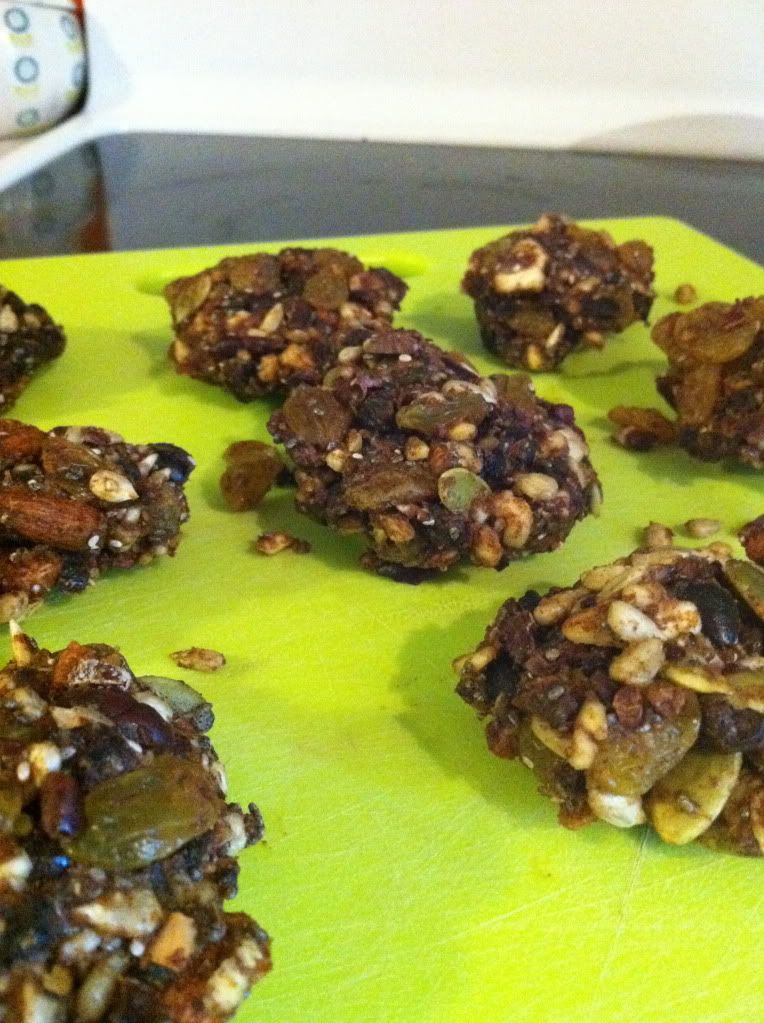 I Followed the recipie to the 'T' however, I do recommend to SOAK your almonds, pepitas, sunflower seeds before you mixed them into the batter. Why? Well, you will get more nutrition out of the seeds and nuts. Think of them being asleep and water wakes them up as it soaks into them. Really beneficial for you. YOU SHOULD KEEP THEM REFRIGERATED!
Energy Cookies
This is a recipe i am dying to try out... it is the
Vegan Overnight Oats
. MMM.
Berry Bliss Oat Squares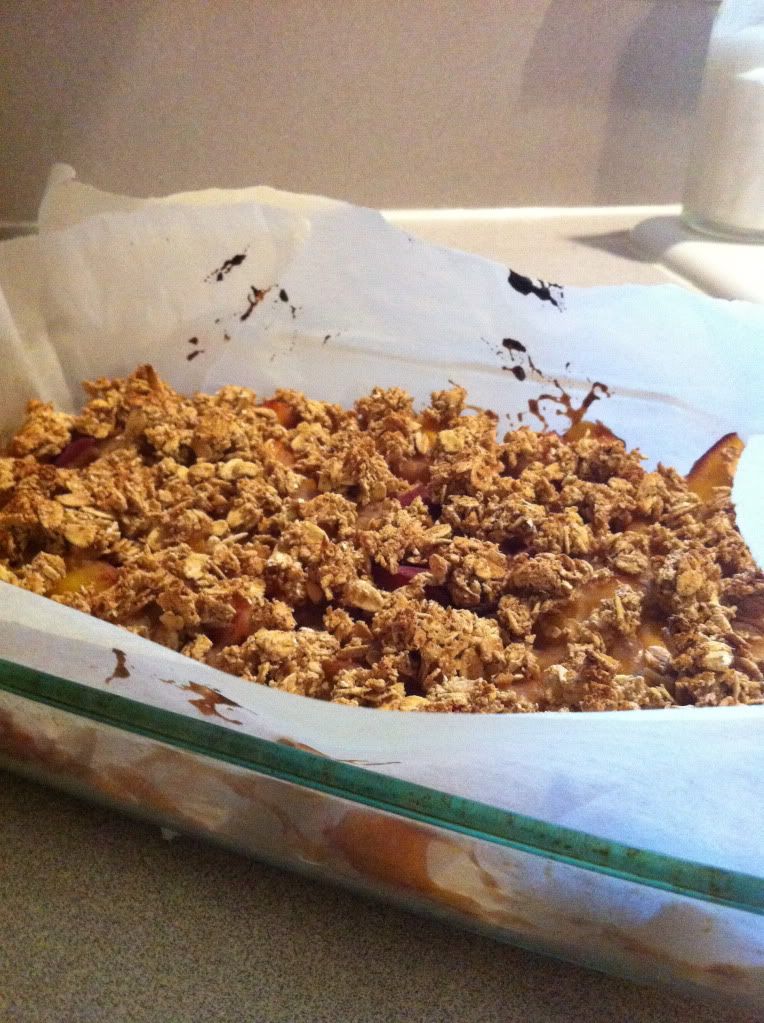 Berry Bliss Oat Squares
Mine were GF Oats, and I used Peaches... since they were what I had.
not convinced with the deliciousness these pictures show? Check out
these
Recipies from Oh She Glows